Mitsubishi Electric: Audience oriented and service driven
Modern, user-friendly, inspiring – a new website to reflect Mitsubishi Electric's industry-defining ethos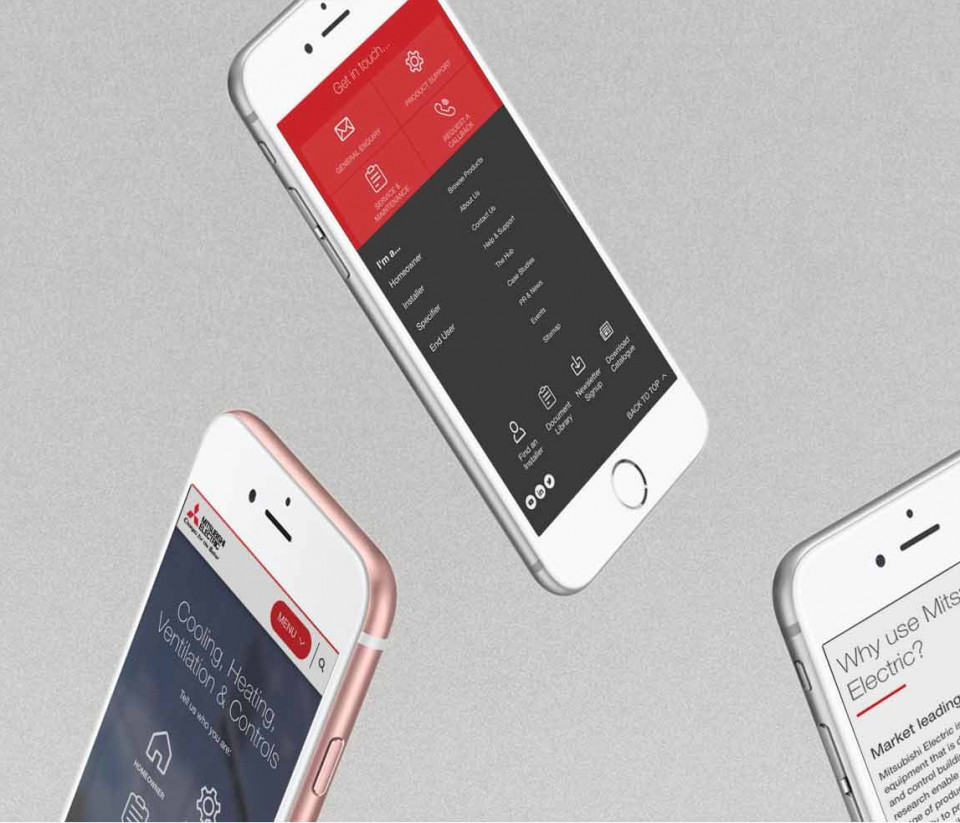 Introduction
Mitsubishi Electric is a market-leading manufacturer of advanced, energy efficient heating, cooling and ventilation equipment.
Challenge
While their existing website had served them well for several years, it was now dated, with an inflexible CMS that meant Mitsubishi Electric couldn't reflect their cutting-edge technology and brand.
The aim was to craft a brand-new website that met a wide variety of predefined performance measurements, including a more refined content architecture. But there was a host of technologies, product offerings, confusing service offerings and a diverse audience to contend with.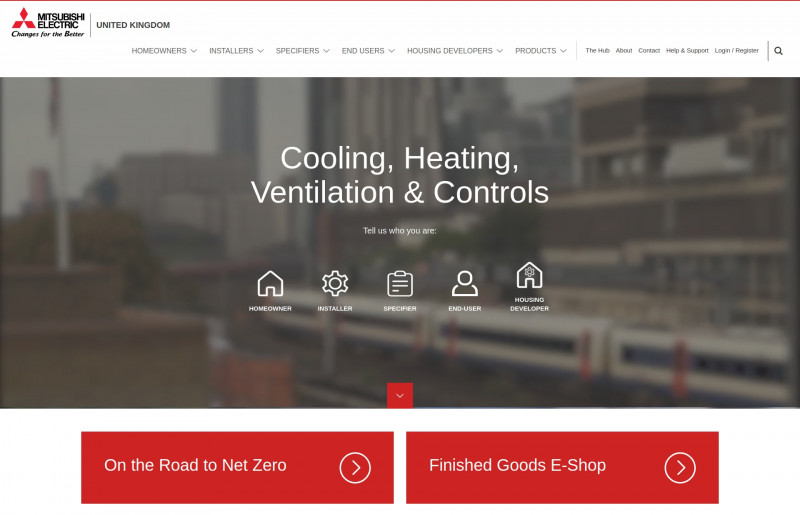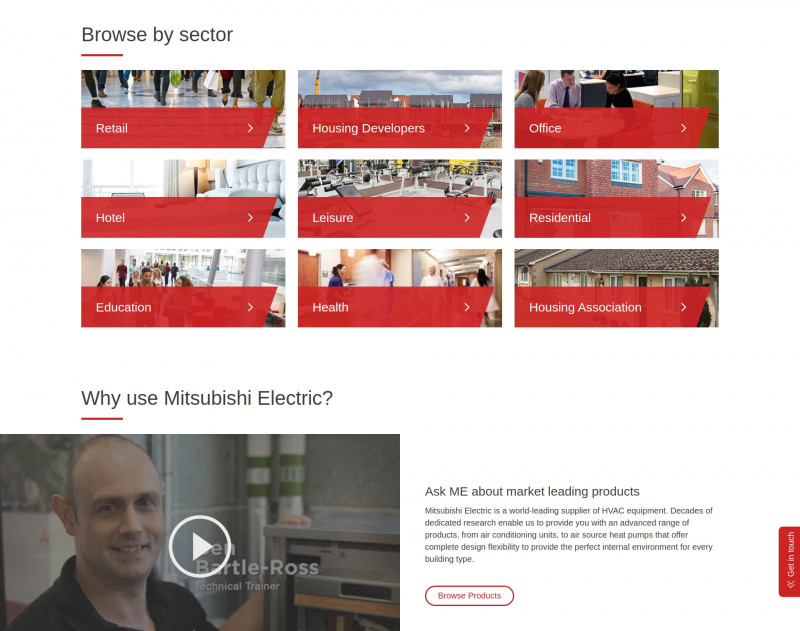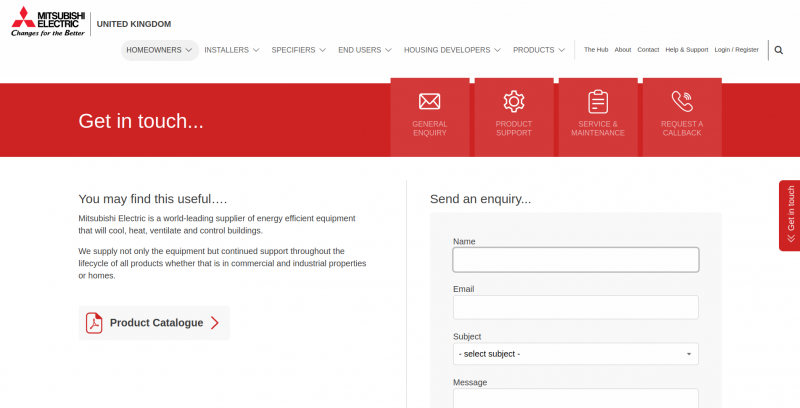 Content Strategy
A key challenge was the presentation of complicated technical information in a user-friendly way. Cyber-Duck conducted extensive user research, user testing and stakeholder interviews and discerned four very different audiences.
Identifying these personas allowed us to construct an intuitive approach to content, providing high level information with the option to delve much deeper. This approach accommodated those with little knowledge who were benefit-driven, and those who really wanted or needed to know the nuts and bolts.
All content across Mitsubishi Electric's product sites was audited, which were arranged by product rather than audience type. Through a robust design that combined simplicity with stimulating visuals, Cyber-Duck outlined a content strategy that delivered relevant information and support where the different user types needed it most.
Solution
Mitsubishi Electric also wanted a flexible CMS that was easier to maintain, update functionality and upload content to than the existing website. The aim was also to improve reporting so the company could tailor its customer experience better.
The website was build with Silverstripe CMS, using an innovative new plugin to construct new pages using pre-developed interface blocks.
One of the biggest focuses was how to improve the Help & Support page to reduce unnecessary calls to the helpdesk.
Following the in-depth user research and iterative design process, a revamped Help & Support page was introduced. In this new design, Frequently Asked Questions were brought to the top with the aim of bringing relevant content to the user quickly.
To streamline the user experience further, two processes were identified: For end customers, a "Find an installer" tool helps to get in touch with an installation team faster and to reduce enquiries to the call center, a smart suggestion interface is customisable on every page. Taking a data-driven design, users can find information they need before they send an enquiry.
About the Agency
Cyber-Duck
Cyber-Duck combines strategic technical acumen with proven delivery, underpinned by user-centered design, agile methodology, certified process and constant R&D. Our dedicated SilverStripe development team is capable of building website CMS portals, bespoke applications, API-driven integrations, and much more. Since 2012, Cyber-Duck's SilverStripe development services have been utilised by global brands such as Mitsubishi Electric, Financial Ombudsman Service and East West Rail.