Hallstatt: Holiday in the World Heritage Region
A Multisite-Website for some of the most stunning sites in Austria.
Introduction
The village Hallstatt is such an unbelievably spectacular place that even the Chinese have created a copy of the ancient salt mine village. But only in the original will you discover this truly unique culture with such a history all in a breath-taking mountain setting.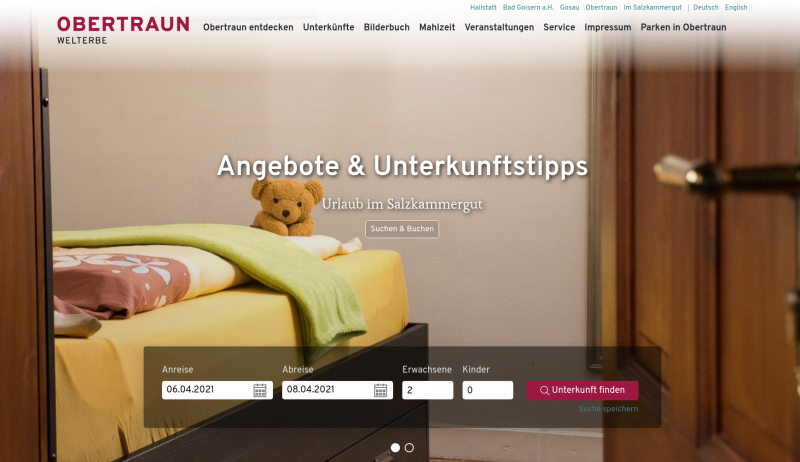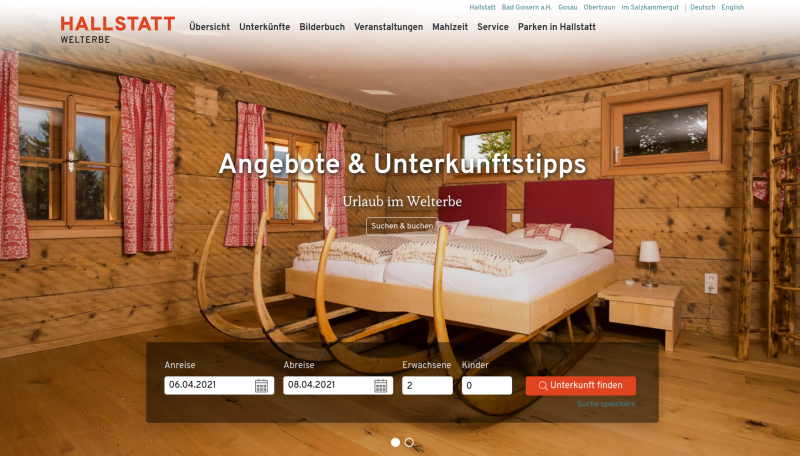 Challenge
In 1997 most of the historic, cultural landscape was listed as a UNESCO World Heritage Site. Since then, the website hallstatt.net provides touristic information for the region. Starting with a solution in Microsoft Frontpage, the backend of the site was quickly changed to PHP. Since 2009, the website runs on Silverstripe CMS.
Solution
The website is a multilanguage, multisite installation of Silverstripe CMS.
Multilanguage: All contents are available in German and English. Content can be created and translated in the CMS while it is possible to have content only in either of the languages.
Multisite: The Silverstripe Multisite module allows that multiple domains (bad-goisern.net, gosautal.net, obertraun.net, im-salzkammergut.at) use the same contents and reuse pages with the mechanism of virtual pages.
The website uses an API to a booking system (Tomas booking system) for bookings and to show up-to-date room information.
hallstatt.net had approximately 1 million visits per year.
About the Agency
netwerkstatt
Creating websites since 1998, netwerkstatt uses Silverstripe CMS since 2009 for various customer projects: from portfolio sites to touristic platforms and sophisticated online shops with a highly customised workflow.