Croma Skincare Webshop
International e-commerce solution for high-end skincare products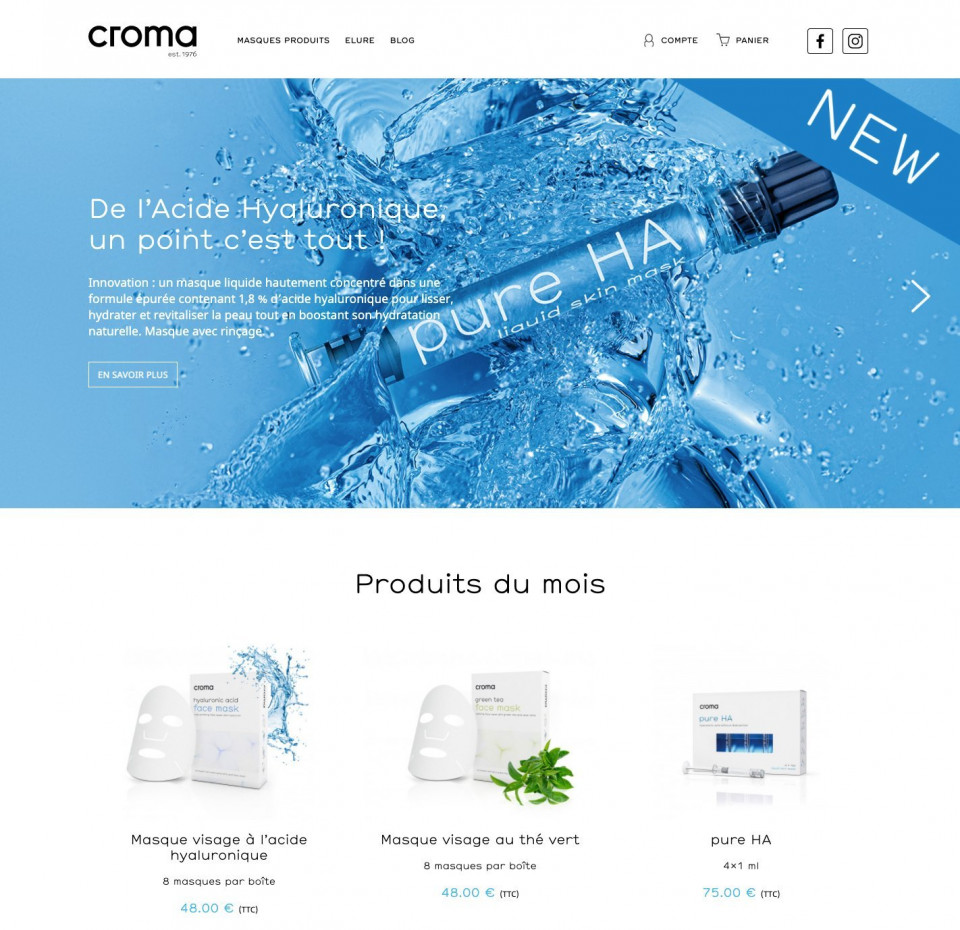 Introduction
Croma-Pharma GmbH is an Austrian family-owned company based in Leobendorf, north of Vienna. The company specializes in the industrial production of hyaluronic acid syringes and is one of the world's leading experts in this field. The Croma skincare portfolio consists of a range of high qualitative skincare products, developed by experts in the aesthetic and pharmaceutical field.
Challenge
To reinforce the new e-commerce strategy for this product line, an e-commerce platform was needed to match the specific needs of the warehouse in Austria as well as the regional aspects of the european subsidiaries.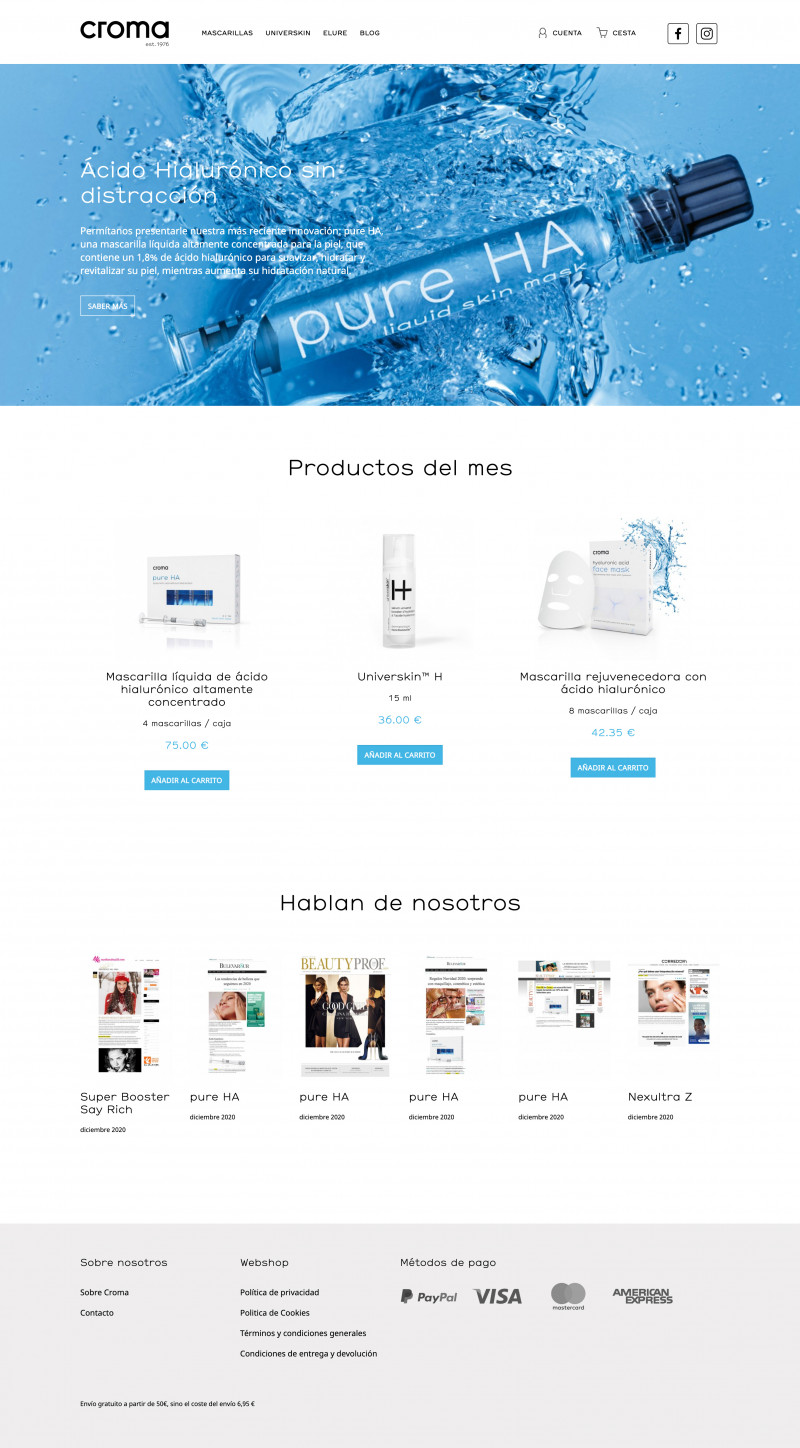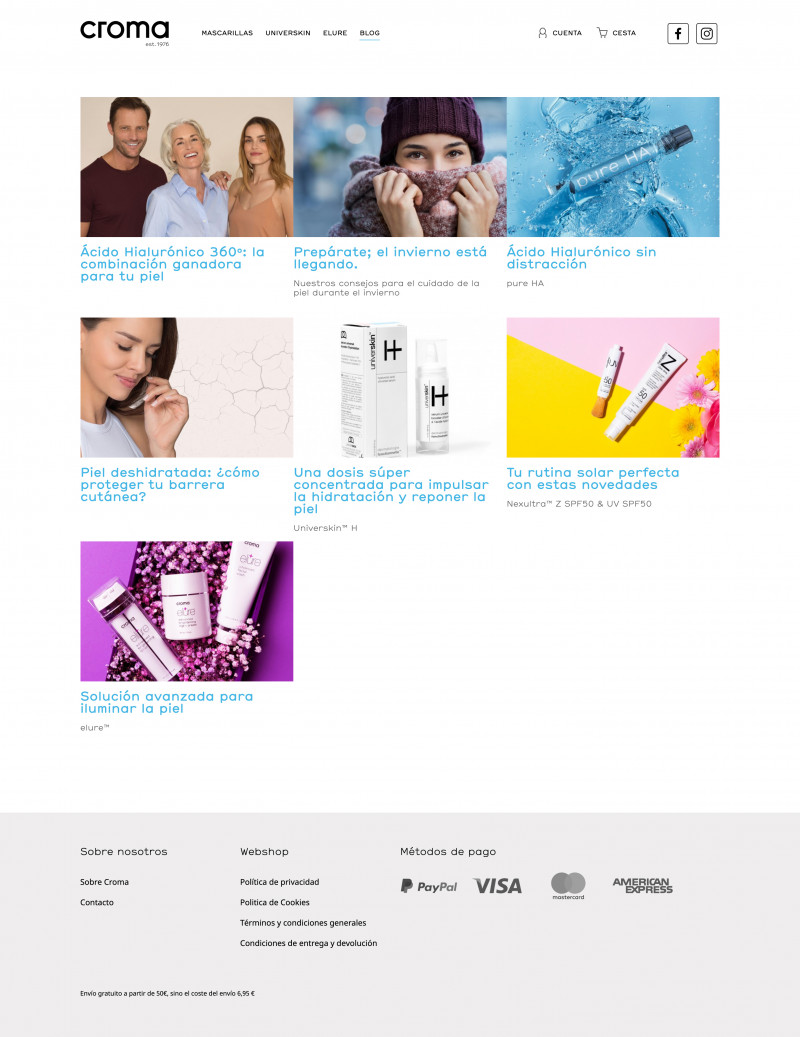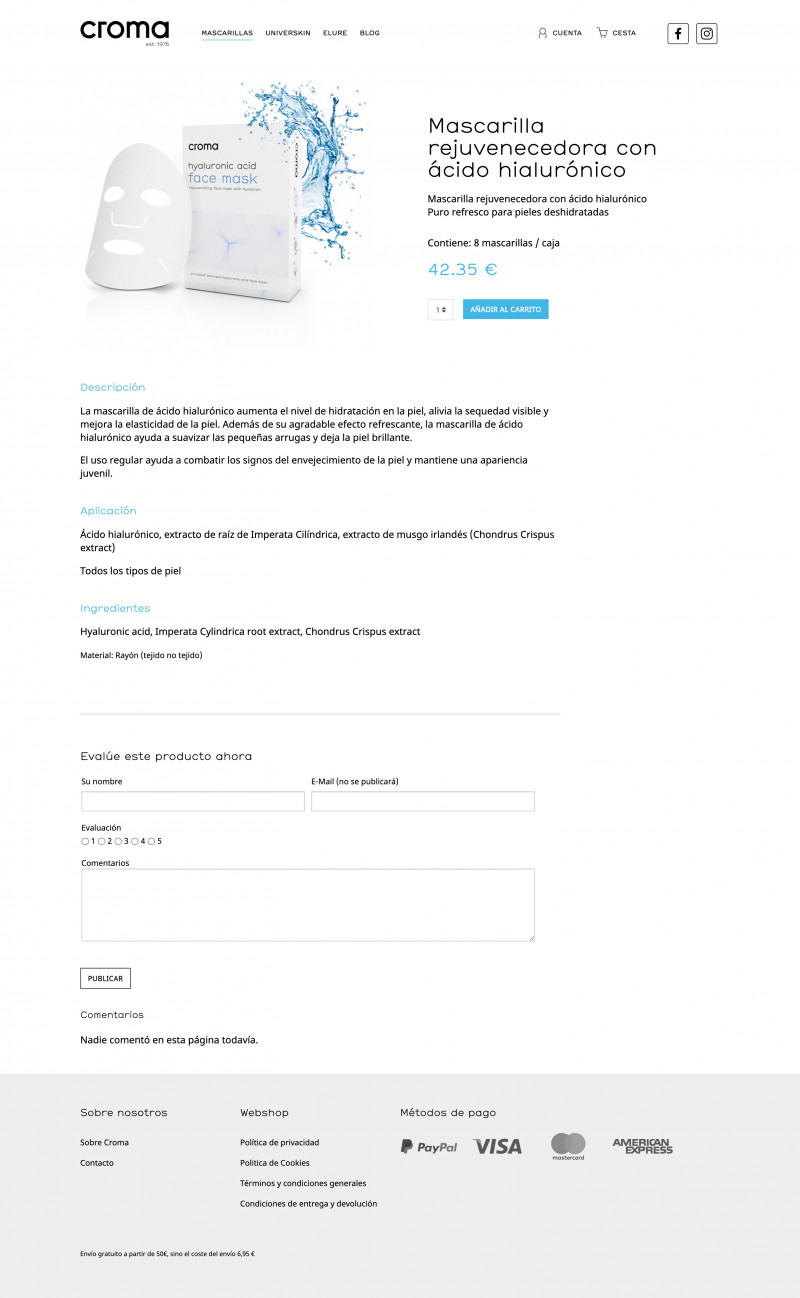 Solution
In the first conceptual phase of the project, it soon became clear that classic e-commerce platforms would not offer enough flexibility and that their adaption and customisation might cause high cost while limiting the scalability.
The solid and customisable platform Silverstripe CMS made it possible to develop a tailor-made e-commerce solution that enables a central administration of products and processes and at the same time provides independent shop versions for individual markets in europe.
About the Agency
pixelpoems
pixelpoems has 20 years of experience with effective digital solutions. Located in Vienna, they combine technology and design to help businesses unleash their digital potential. From sophisticated website development and powerful online shops, they offer concept, design, development and support of websolutions.